Personalized Rebalancing Features
Personalized models using sliders
Assign each client a personalized model using your own investment strategies and sliders. Set up models of models to the nth degree.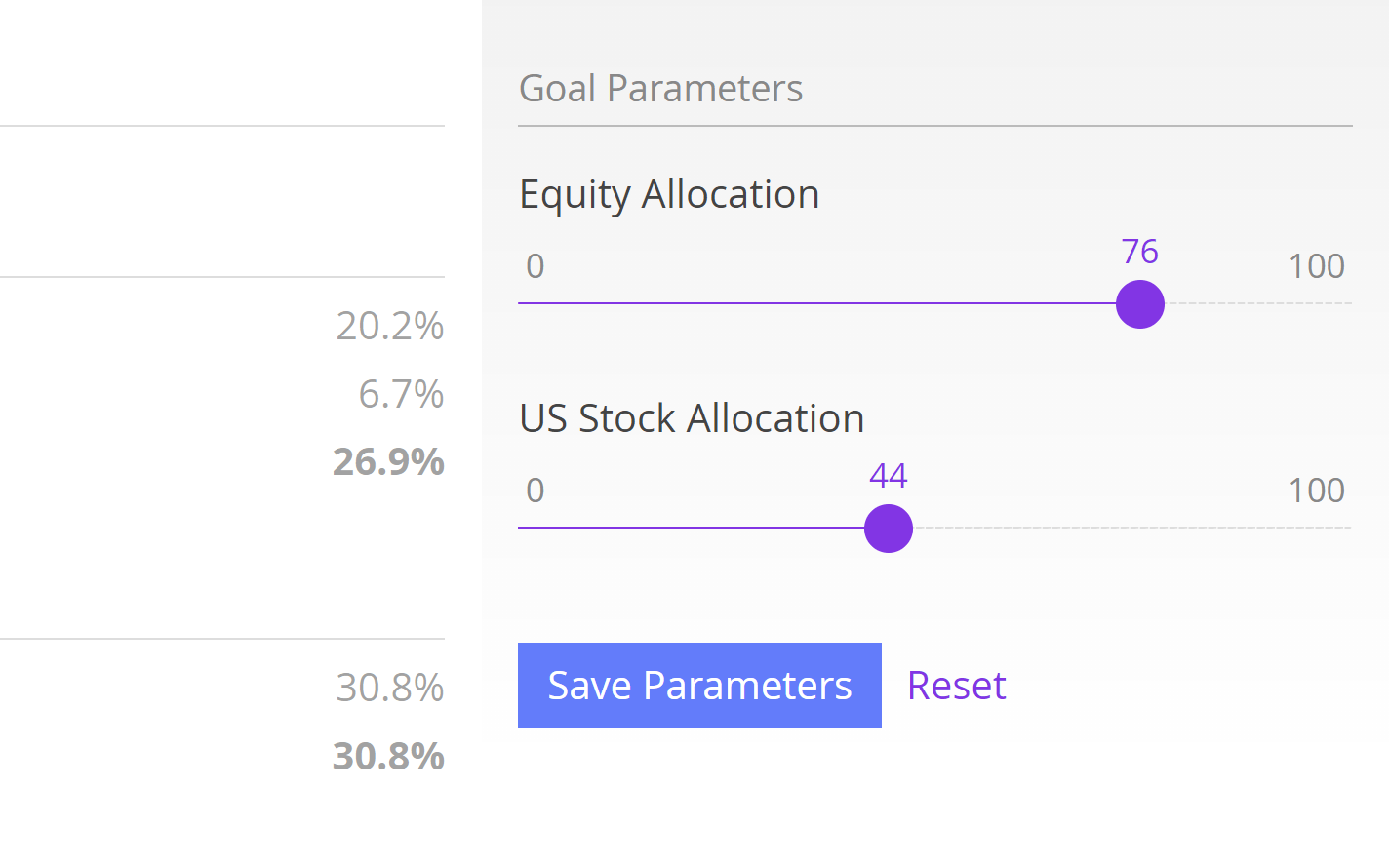 Portfolio drifts across your whole firm
Easily assess portfolio drifts vs your tolerances across all clients with one click.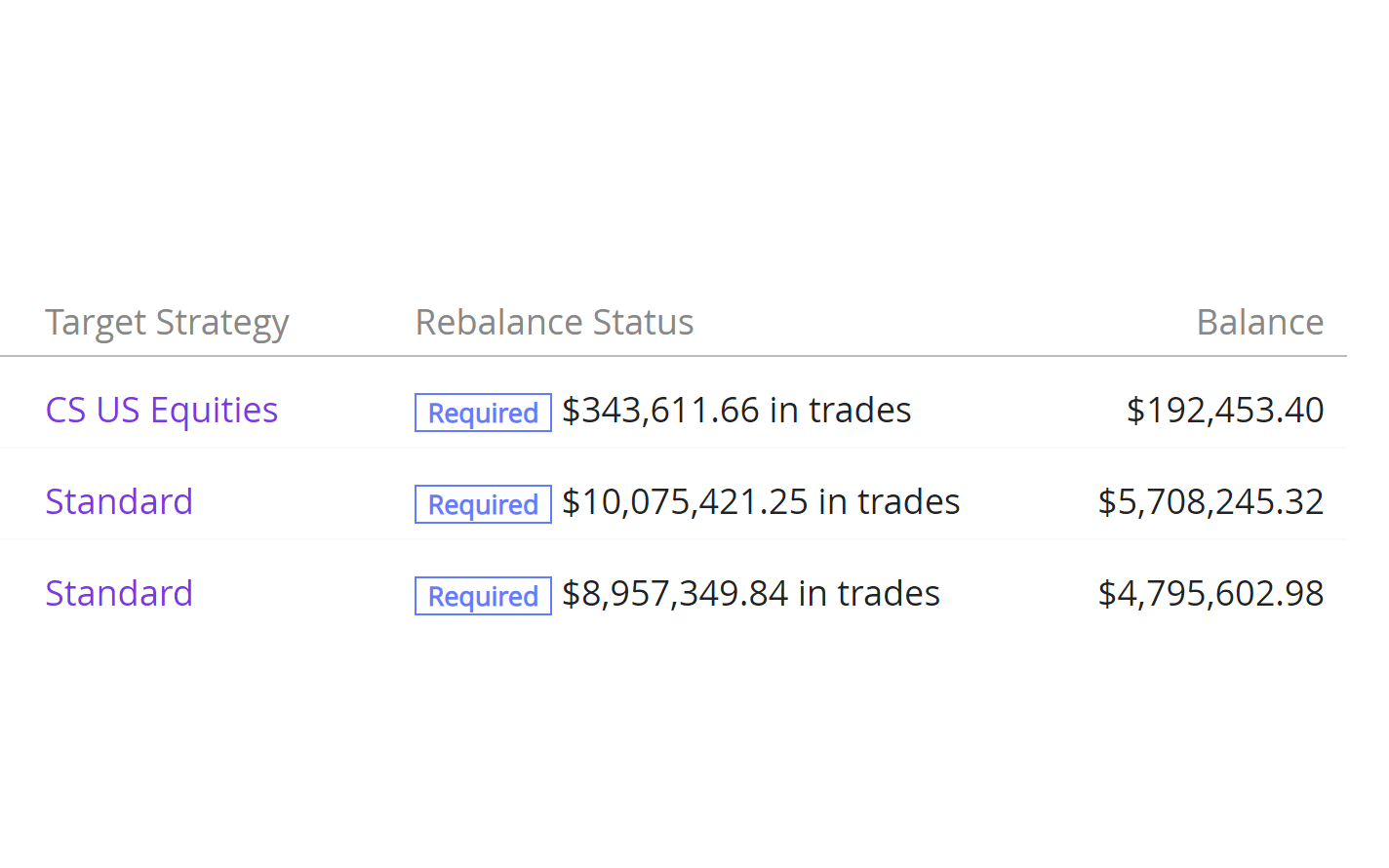 Account, goal, or household level rebalancing
Assign a personalized model to one, a subset, or all acounts within a household. Enforce those models by position or asset class.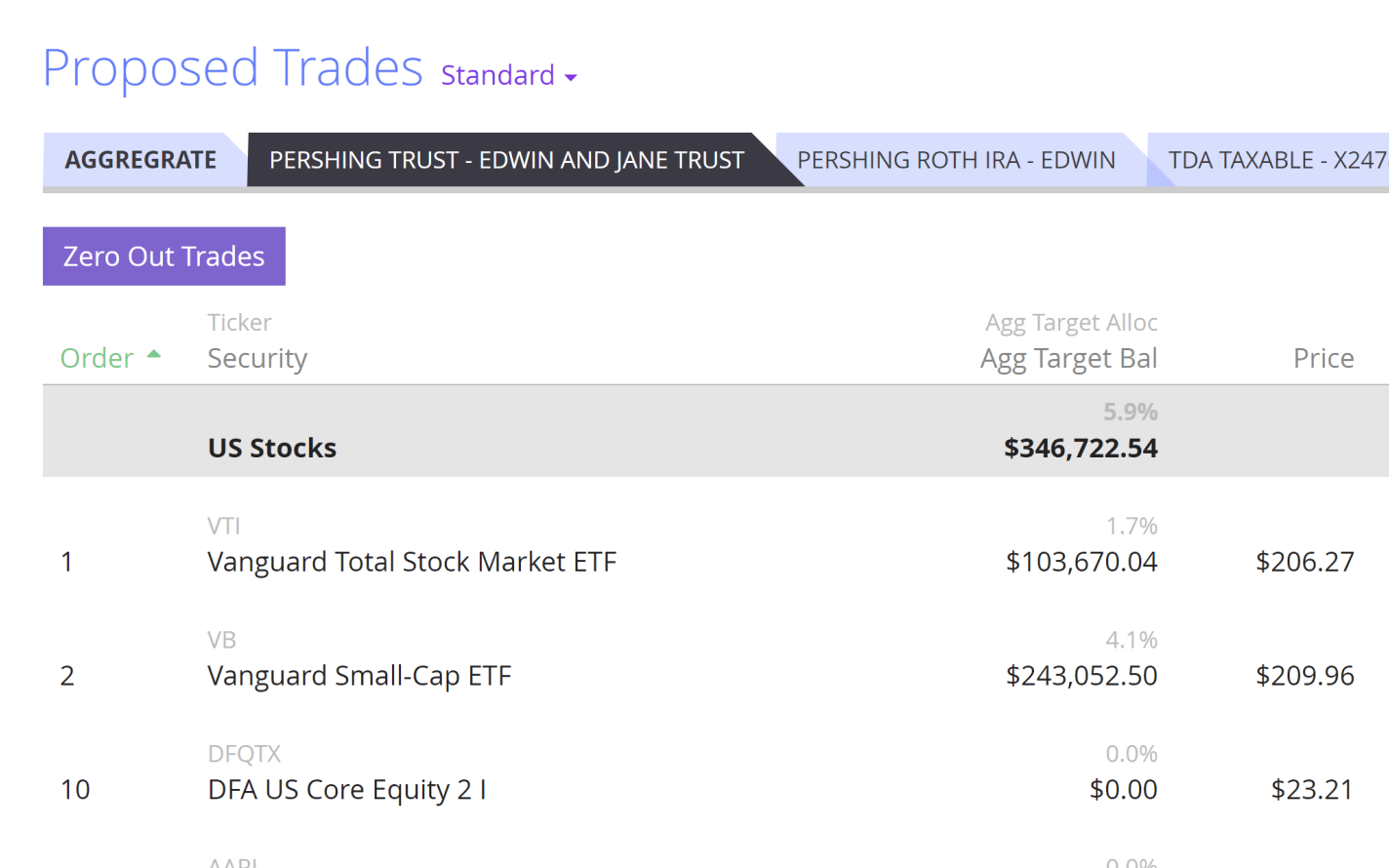 Review and override trades
Review, override, and approve trades using our trade worksheets, with all trade blotters archived.
Rebalance custodian, held-away, and cryptocurrency accounts
Include held-away, cryptocurrency, and manually tracked accounts in rebalancing to manage client portfolios holistically.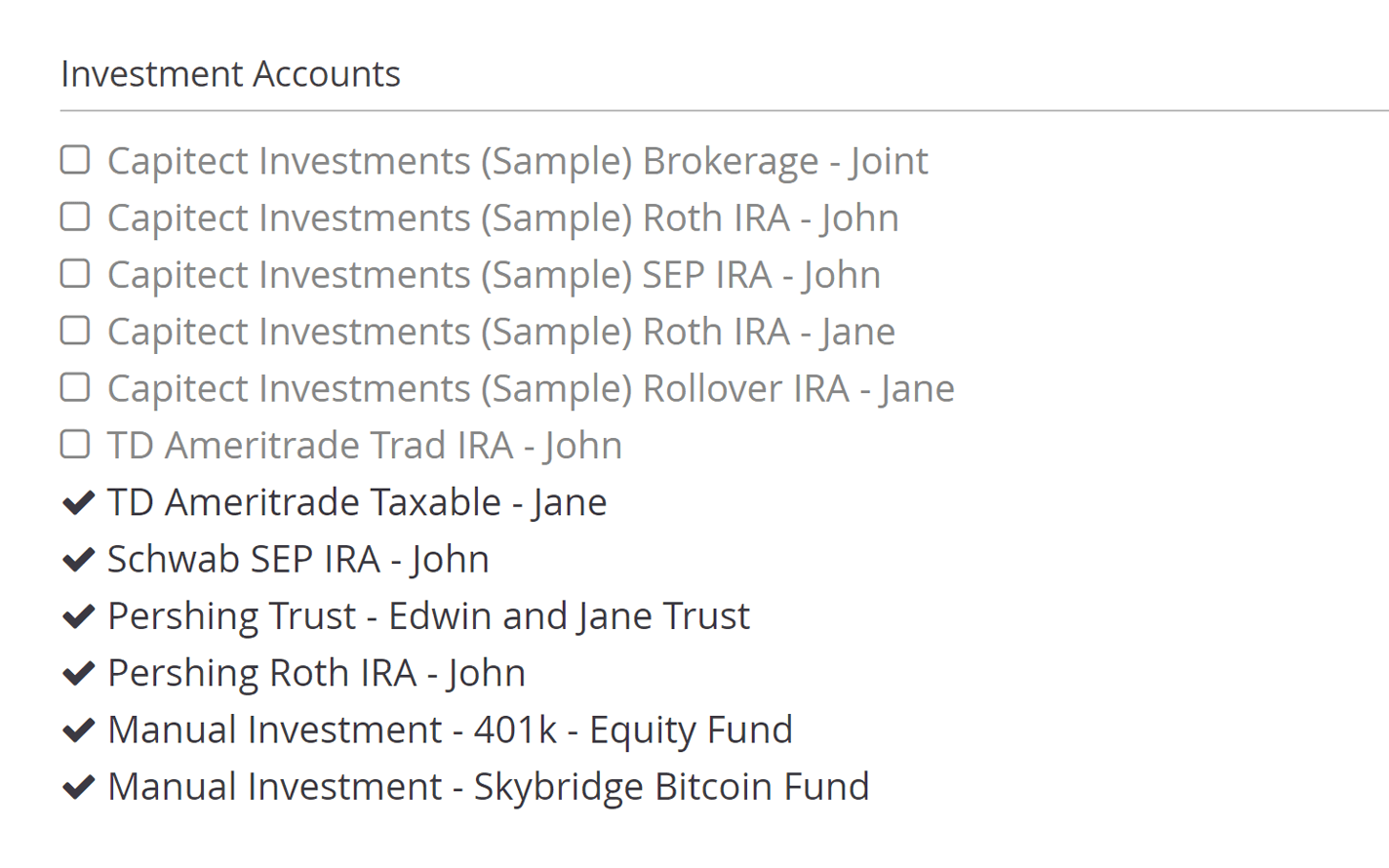 Export custodian or CSV trade files
Download custodian trade files to trigger trades. Even set up block trades to ensure every client and account gets the same price.