Custodian
Schwab Advisor Services
Charles Schwab believes in the power of investing to help individuals create a better tomorrow.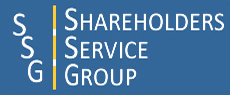 Shareholders Service Group (SSG)
Shareholders Service Group (SSG) provides brokerage and custodial services exclusively for independent registered investment advisors (RIAs).

TD Ameritrade Institutional
TD Ameritrade Institutional empowers more than 7,000 independent registered investment advisors to transform the lives of their clients.
CRM

Redtail Technology
Redtail Technology is a leading provider of web-based Client Relationship Management (CRM) in the financial services industry.
Salesfore
Salesforce is the global leader in Customer Relationship Management (CRM), bringing companies closer to their customers in the digital age.
Financial Planning
IncomeConductor
IncomeConductor's platform provides financial professionals the ability to create, track and manage customized income plans.
MoneyGuidePro (MGP)
Envestnet MoneyGuidePro is dedicated to making goal-based financial planning efficient and approachable.
RightCapital
RightCapital is a next generation financial planning software that allows advisors to do more planning in less time with its innovative features.
Portfolio Analytics
Kwanti
Analyze portfolios with confidence, make compelling presentations and win new clients.
Morningstar Advisor Workstation
Morningstar Advisor Workstation provides financial advisors with tools for investment planning, portfolio analysis, and security research.
Riskalyze
Riskalyze is the company that invented the Risk Number®, which powers the world's first Risk Alignment Platform.
Industry Group

Alliance of Comprehensive Planners (ACP)
ACP is a community of tax-focused financial advisors who provide comprehensive tax and financial planning strategies for their clients.

XY Planning Network (XYPN)
XY Planning Network is the leading organization of fee-only financial advisors who specialize in working with Gen X and Gen Y clients.